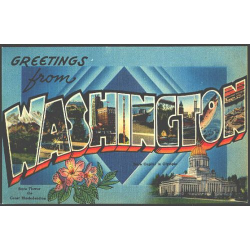 Healthcare careers are known for providing financial stability. The nursing profession is no exception, with ample opportunity to advance one's education and career over the long term. Nurses report high job satisfaction in a field that is both challenging and rewarding.

The cost of nursing education varies widely. Lengthy degree programs tend to cost more than shorter certificate programs. However, whether you aspire to become a certified nursing assistant (CNA), licensed practical nurse (LPN), or registered nurse (RN), nursing school can be an expensive endeavor. In addition to tuition and registration fees, there are numerous costs along the way such as textbooks, school supplies, room and board, and general living expenses.

The cost of education tends to be higher at private universities such as Seattle University and Walla Walla University. Community colleges and public universities are subsidized by the state government; they therefore tend to be more affordable, especially for state residents. To make an informed decision about which school to attend, it is important to budget all of your expenses and to research the schools in your area extensively.
Nursing students should remember that their education is an investment in a long-term career. The more education you receive, the more qualified you will be, and the more doors will open for you throughout your career. Nursing incomes have risen with the increasing demand for healthcare professionals at all levels. CNAs in the state of Washington generally earn between $23,000 and $33,000 per year, while most LPNs earn between $40,000 and $55,000. The state's RNs are very well compensated, earning anywhere between $63,000 and $90,000 annually depending on role and education.
To help the state's aspiring nurses make a wise financial decision, we have compiled below a list of Washington's top nursing schools, ordered from most to least expensive.