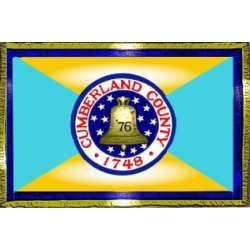 The Vineland-Bridgeton metropolitan area of New Jersey is home to more than 3,000 nurses. The most common roles are registered nurse (RN), licensed practical nurse (LPN), and certified nursing assistant (CNA). Many of these professionals completed their education at a local nursing school such as Cumberland County College, Vineland Adult Education Center, or Cumberland County Education Center.
Collectively, these schools provide a breadth of entry-level nursing programs. For example, Cumberland County College offers an associate in applied science (AAS) in nursing, an LPN certificate, and a CNA / home health aide certificate. Cumberland County Education Center has a CNA program, and Vineland Adult Education Center has an LPN program.
Educational requirements are tailored to the demands of each role. Registered nurses must complete a hospital diploma or an associate's, bachelor's, or master's degree in professional nursing. Practical nurses typically complete a 12- to 18-month certificate program. Nursing assistants have the briefest required course of study, just a 100-hour training program.
Licensure is also required for each role. RNs and LPNs must each pass a tailored version of the National Council Licensure Examination, respectively dubbed the "NCLEX-RN" and "NCLEX-PN." CNAs must pass a basic knowledge and skills test. In New Jersey, CNAs can earn additional credentials such as certified medication aide / assistant (CMA) in order to enhance employment opportunities and pay.
Nursing graduates are prepared to seek positions at hospitals and healthcare centers throughout the Vineland-Bridgeton metropolitan area, including Inspira Medical Center, South Jersey Hospital System, and SJH Elmer Hospital. Nurses at these institutions can expect competitive salaries. The average local salary for RNs is $72,600 per year. Those in senior or administrative roles typically earn top-quartile pay of $82,000-$92,000 annually. LPNs earn nearly $54,000 per year in the metro area, while local CNAs take home over $26,000 annually.
The Vineland-Bridgeton area offers plenty of opportunities for aspiring nurses. Why not enroll in a local program today? We've compiled below a comprehensive list of accredited nursing schools in the metropolitan region to jumpstart your search.