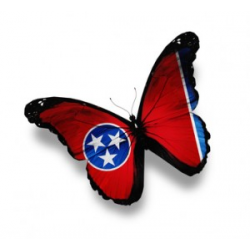 Nursing students will incur several significant expenses in the course of completing their degree or certificate program. The most significant cost is obviously the school's tuition. However, students should also budget ample funds for books and supplies, room and board, transportation, and other living expenses.

Factors that influence the cost of education
The cost of a nursing program depends heavily on two key factors: program length and institution type. Program length will vary dramatically by nursing role. For example, a nursing assistant certificate takes just a few weeks or months to complete, while a bachelor's degree in professional nursing requires four years of fulltime study. Within a given program type, costs can vary significantly by institution. Public schools tend to be less costly than private schools.

Nursing employment in Tennessee
Although nursing education entails significant financial costs, this investment enables students to earn attractive salaries upon graduation. Nursing salaries grow dramatically with lengthier education. Tennessee's nursing assistants and licensed practical nurses, who require only a brief certificate, typically earn $20,000-40,000 per year. Registered nurses with a bachelor's degree will often earn $65,000 or more annually. A nurse midwife or nurse practitioner, who must hold a master's degree, earns a median annual salary of $75,220 or $90,130, respectively, in the state of Tennessee.
To clarify the costs associated with nursing school, we have profiled several Tennessee colleges and universities with state-approved nursing programs. You'll find them organized below from most expensive to least expensive.