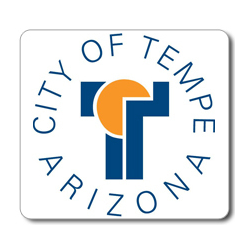 Arizona is home to more than 75,000 nursing professionals across a broad range of roles, including registered nurse (RN), licensed practical nurse (LPN), and certified nursing assistant (CNA). Hundreds of these professionals work in Tempe, Arizona's eighth-largest city. Many of Tempe's nurses earned their degree or certificate at a local nursing school. The most prominent local option is Arizona State University, of course, but accredited schools like Brookline College and University of Phoenix also have nearby campuses. Collectively, these institutions offer a wide breadth of nursing programs.
There are several pathways to becoming a registered nurse in Tempe. The two most popular options are an associate's degree in nursing (ADN) or a bachelor of science in nursing (BSN). Some nurses later pursue a master of science in nursing (MSN) as well, particularly those who seek advanced roles such as critical care nurse or nurse administrator. In addition to a degree from an accredited school, RNs must hold a passing score on the National Council Licensure Examination for Registered Nurses (NCLEX-RN) in order to practice.
LPNs must complete a shorter program of study, typically a certificate or diploma from a state-approved practical nursing school. This prelicensure program typically requires 12 to 18 months to complete. Graduates must then pass the NCLEX-PN national licensure exam.
Nursing assistants are required to take a brief training course. The program will include classroom instruction and supervised hands-on training. Upon completion, graduates must pass a competency exam to obtain state certification. To enhance their resumes, CNAs may obtain additional certifications. In some states, such as Arizona, certified medication assistant (CMA) is a common option.
Nursing school graduates in Tempe, Arizona, are prepared to compete for positions at dozens of hospitals, clinics, physician's offices, nursing homes, and healthcare centers across the metropolitan area. Major local employers include Tempe St. Luke's Hospital, Banner Desert Medical Center, Arizona State Hospital, and Mesa General Hospital.
Although pay will vary by role and institution, Tempe's nursing salaries are generally very attractive. The average local salary for RNs is $73,500 annually. Nurses with advanced qualifications, like an MSN degree, can earn top-quartile pay of $87,000-$98,000 per year. Tempe's LPNs earn over $50,000 on average, and its CNAs take home about $30,000 annually.
If nursing sounds like the career for you, consider enrolling in a local nursing program. We've profiled below each of the accredited nursing schools in Tempe, Arizona, as a helpful starting point.