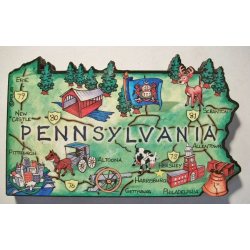 The financial cost of attending nursing school in Pennsylvania includes several elements. Aside from annual tuition fees, students must budget the cost of books and supplies for the academic year. Room and board should also be taken into consideration for students living on campus. Finally, nurses will take a state-administered examination upon graduation that requires a nominal fee.

Prospective students can choose one of several nursing pathways, including a certificate, associate's degree, or bachelor's degree program. Financial costs differ substantially by pathway. Brief programs that fulfill general requirements (e.g., a nursing assistant certificate) cost significantly less than lengthier, specialized programs (e.g., a bachelor of science in nursing). Students studying in community colleges and public universities will also pay significantly lower tuition fees than their counterparts at private schools.

While the cost of attending nursing school is significant, this cost is justified by the high wages nurses command upon joining the workforce. For example, the top quartile of Pennsylvania's 125,000 registered nurses earn over $75,000 annually. Nurses who enroll in graduate programs can ascend even higher on the pay scale. For instance, a master of science in nursing program qualifies its graduates to pursue specialized roles like nurse practitioner, nurse midwife, and nurse anesthetist. These are highly paid jobs; Pennsylvania's nurse anesthetists, for example, earn a median annual salary of $160,460.
To help aspiring nurses make an informed decision, we have compiled below detailed expense data for a number of Pennsylvania's nursing programs. These cost estimates include tuition and fees, books and supplies, and room and board where available.