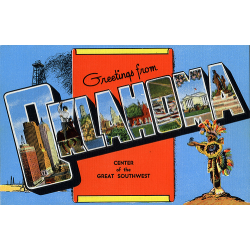 Students who aspire to a nursing career should carefully consider the financial costs before enrolling in a nursing program. The all-in cost of school includes not only tuition and fees, but also books and supplies, room and board, and miscellaneous living expenses. These costs can vary significantly based on several factors, including length of program and type of institution. Below we analyze the cost to attend nursing school at several of Oklahoma's top institutions.

Oklahoma City University
Oklahoma City University offers a multitude of nursing programs, ranging from undergraduate to doctoral degrees. Although the cost of tuition per semester is relatively steep at $13,368, the university offers a variety of financial aid and scholarships. Furthermore, 100% of its bachelor of science in nursing (BSN) students have been employed within a month of graduation.

University of Oklahoma
University of Oklahoma boasts that it is among the top 20 percent of nursing schools in the nation. Oklahoma state residents pay only $137.60 per credit hour, while non-residents pay $425.80. The university offers a bachelor of science in nursing that allows students to graduate as registered nurses (RNs). The median annual income of an RN in Oklahoma is $56,870.
Oklahoma City Community College
This community college offers one of the most affordable nursing programs: state residents need only pay $87.55 per credit hour for tuition. Financial aid and scholarships are also available to help students cover these costs.
We've compiled below a more detailed guide to Oklahoma's nursing schools, ordered from the most expensive to the least expensive.