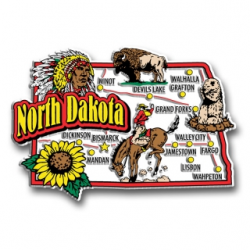 The all-in cost of nursing school includes more than just tuition, books, room, and board. Other important expenses include move-in start-up costs (like dormitory accessories or utility deposits), school and laboratory supplies, and of course transportation to and from campus. Many of these costs will vary significantly based upon the type of school and the length of program that the student chooses.

In general, the less time spent in school, the less expensive it will be. However, it is important to remember that graduates of longer programs earn substantially higher pay. North Dakota's aspiring licensed practical nurses (LPNs) can complete a brief certificate program in just 12 to 18 months. The state's registered nurses (RNs) can pursue either a two-year associate's degree in nursing (ADN) or a four-year bachelor of science in nursing (BSN). The BSN degree sets an RN on the best footing for attractive long-term career opportunities.

In addition to program length, aspiring nurses must choose whether to attend a public or private nursing college. Public school is far less expensive than private school, since public colleges and universities are partially funded by the state government. However, private colleges carry several distinct advantages, including smaller class sizes, an innovative curriculum, and a highly engaged base of alumni.
As noted above, level of education has a strong influence on nursing pay. North Dakota's 3,220 LPNs, many of whom hold just a certificate, earn a median annual salary of $39,000. By contrast, the state's 7,750 RNs, who must hold an associate's or bachelor's degree, earn $55,400 per year. Advanced practice registered nurses (APRNs), who must hold a graduate degree, earn $85,000 to $170,000 annually depending upon their field of specialization.
To help North Dakota's aspiring nurses make a wise investment in their education, we've profiled below the state's top nursing schools from most to least expensive.