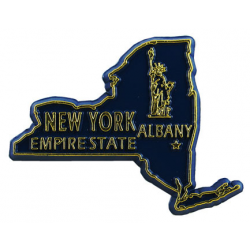 Depending on whether you attend a public or private school, the type of degree program, and whether you are a resident or non-resident, nursing school can range from quite affordable to very expensive. While there are too many factors involved to provide a precise cost for nursing school, we can offer a range that will be useful during your search.

Tuition costs cover a wide spectrum. Aspiring nurses can expect to pay anywhere from $1,000 per semester at a public school to $20,000+ per semester at a private school. Other expenses include $200 to $1,000 per semester for books and supplies; several thousand dollars per semester (at a minimum) for housing; and $2,500-10,000 annually for required health insurance and other living expenses. Students should also squirrel away $143 for nursing exams and licenses in the state of New York.

The good news? Nursing is one of the most lucrative career fields in the healthcare industry, with New York-based nurses earning well over the national average. Registered nurses in the state earn $74,370 per year versus a national average of $65,470. Licensed practical nurses in New York bring home $44,460 in annual salary, well above the national average of $41,450. The $32,700 annual compensation of New York-based nursing assistants also well exceeds the national average of $24,420. This means that no matter your choice of nursing school or program, you can expect an impressive return on your education investment in the state of New York.
Below is a list of New York schools that offer some of the region's top accredited nursing programs, organized from most to least expensive.