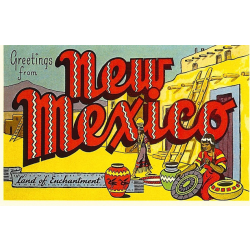 Students pursuing higher education in nursing must be fully informed of all costs associated with attendance. Different schools charge different tuition rates, vary in local cost of living, offer a variety of grants and financial aid options, and provide different lengths of nursing programs. Altogether, these characteristics determine the total cost of attending a nursing program at a specific school. Grand Canyon University, for example, is a private university that prides itself on extensive hands-on training while remaining one of the most affordable universities in New Mexico. It costs roughly $495 per credit hour. New Mexico State University, on the other hand, is a large public institution that excels in many fields of nursing while charging the highest tuition among public universities in the state.

Since nursing offers one of the most promising career outlooks, the cost of tuition often pays dividends in the long run. For example, New Mexico's nurse practitioners – registered nurses who have secured a graduate-level degree – earn an average salary of $94,230 per year. This number is even higher for the top quartile of the state's nurse practitioners, who earn $116,820 or more annually.

Make the most informed choice about your nursing education by consulting the below list of nursing schools in New Mexico. For your convenience, we've ordered them by descending tuition cost.