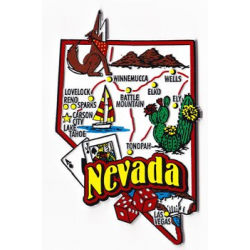 With major employers like St. Rose Dominican Hospitals, the Department of Veterans Affairs, and Genesis HealthCare on the lookout for new nurses, Nevada's healthcare job market is very robust. The Bureau of Labor Statistics predicts a shortfall of registered nurses (RNs) within ten years. This shortfall will be felt in all sectors of the healthcare industry, including hospitals, long-term care facilities, hospices, the military, and insurance providers.

Nursing programs overview
The road to a nursing career begins with education. This may require a hefty sum, considering the upward trend of higher education costs. On top of tuition and fees, students must pay for books and supplies, room and board, and other living expenses. These costs vary according to several factors, including length of program and type of institution. Junior nursing roles, like certified nursing assistant (CNA) and licensed practical nurse (LPN), must complete a brief certificate program. By contrast, registered nurses, who often supervise these junior nurses, must earn either a two-year associate's degree or a four-year bachelor's degree in professional nursing.

Earnings potential for nurses
Nevada's successful nursing graduates will see a substantial return on this educational investment. The state's CNAs earn a median annual salary of $30,850, while its LPNs typically earn about $52,000 per year. Nevada's RNs earn over $78,000 per annum, which reflects their lengthier education and stronger skill set.
To help aspiring nurses understand the potential costs of their education, we have compiled below a list of top nursing schools in Nevada organized by program cost.