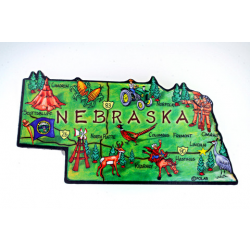 Many nursing students must weigh costs heavily when choosing their school. The all-in cost of nursing education extends well beyond tuition. It also includes registration fees, books, supplies, housing, meals, transportation, and other living expenses. These costs can vary dramatically by both school type and program length. In general, public universities and community colleges cost significantly less than their private counterparts, and two-year (or shorter) programs cost less than a four-year bachelor's degree.

Nursing programs of two years or less
A certificate program for an aspiring licensed practical nurse (LPN) typically takes 12 to 18 months of fulltime study. An associate's degree in nursing (ADN) for an aspiring registered nurse (RN) can be completed within two years. These programs are offered at many vocational schools and community colleges throughout Nebraska, where the cost of attendance is much lower than a traditional four-year college. Community colleges in particular enjoy low tuition prices because of federal and state government assistance.

Bachelor of science in nursing (BSN) programs
The BSN degree is a requirement for many senior and administrative nursing roles. A traditional prelicensure BSN program requires four years of fulltime study. Existing RNs who already hold an ADN can complete a streamlined RN-to-BSN program in two years. BSN students can select either a public university or a private college for their studies. Public schools carry a significantly lower price tag. However, private schools offer smaller classes with more academically demanding courses of study, and they frequently have generous scholarship and financial aid programs to defray the cost of attendance.
To help Nebraska's nursing students find the most affordable programs, we've profiled below several of the state's top nursing schools from most expensive to least expensive.