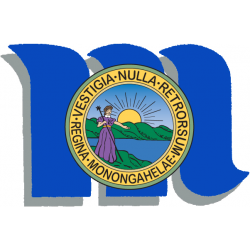 West Virginia is home to a large nursing community of more than 35,000 professionals. Approximately 10% of these nurses work in the Morgantown metropolitan area. The most common local nursing roles are registered nurse (RN), licensed practical nurse (LPN), and certified nursing assistant (CNA). Many of these nurses earned their certificate or degree at a local university, college, or education center.
Morgantown has several highly regarded nursing schools including West Virginia University, Monongalia County Technical Education Center, and West Virginia Junior College. WVU's School of Nursing has degree programs for every career goal. Undergraduate pathways include a traditional bachelor of science in nursing (BSN), a second-degree BSN, and an RN-to-BSN degree completion program. The graduate division offers a master of science in nursing (MSN), several post-MSN certificates, a doctor of nursing practice (DNP), and a doctor of philosophy (PhD) in nursing. The university even leads a faith community nursing program.
Graduates of these and other nursing programs in Morgantown are prepared to seek positions at major area hospitals. The city's largest healthcare employers include J.W. Ruby Memorial Hospital, HealthSouth MountainView Regional Rehabilitation Hospital, Fairmont General Hospital, and Preston Memorial Hospital. Responsibilities and compensation vary significantly by nursing role.
Registered nurses earn the highest salaries and shoulder the broadest set of healthcare responsibilities. Their duties include establishing patient care plans, performing diagnostic tests, analyzing results, operating and monitoring medical equipment, and educating patients about their illnesses. RNs collaborate with doctors and other healthcare professionals, and they often supervise LPNs, CNAs, and home health aides. RN salaries in Morgantown range from $63,300 on average to $88,000-plus for senior nurses with advanced qualifications.
Practical nurses fill an important frontline nursing role. They take vital signs, care for ostomies, change wound dressings, administer oral medications, collect specimens, perform CPR in emergencies, maintain health records, and listen to patient concerns. The average local salary for LPNs in Morgantown is approximately $35,000 per year.
Nursing assistants help patients with daily tasks like eating, bathing, bathroom visits, and moving from bed to wheelchair. CNAs may also measure patient vital signs and record important health concerns. Morgantown-area CNAs earn about $25,000 annually.
If you want to launch a nursing career in Morgantown, West Virginia, we've got you covered. Below is a list of the top nursing schools in the metro area to kickstart your search.