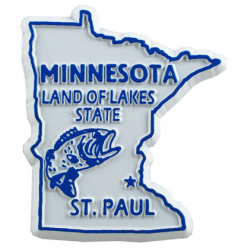 Prospective nurses must consider the costs of attending a nursing school when choosing the right program, especially since these costs differ greatly from school to school. The cost of nursing education varies because of the sheer number of factors that contribute to the bottom line. Schools in different locations will require different expenditures on necessities like books and supplies. Costs also vary based upon length of program, as well as whether the institution receives public funding. For example, Saint Olaf College, a private school which houses one of the most renowned four-year bachelor's degree programs in Minnesota, sets its tuition at about $43,000 per year. In comparison, Minnesota State University - Moorhead, a public institution that charges tuition based on credit hours, has a maximum tuition of just $9,100.

Investments in nursing education pay significant dividends in the long run. According to the Bureau of Labor Statistics, Minnesota's nurse practitioners – advanced practice registered nurses with a master's degree in their field of specialization – earn a median annual income of $92,670. The highest earners receive about $126,250 per year. Nurse practitioners also have a positive career outlook, which is important to consider when choosing the right program.

Make the most informed choice about your nursing education by consulting our list of nursing schools in Minnesota below, ranked from most expensive to least expensive.