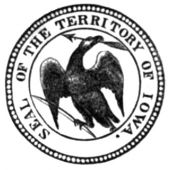 Embarking on a nursing career is a monumental life decision. It's critical to evaluate all factors when selecting your educational institution, including personal fit, programs offered, and (of course) price.

While it's understandable to be pocket-weary, bear in mind that a nursing education is an excellent investment. In Iowa, the annual mean wage for registered nurses is $53,520. Advanced practice registered nurses can earn anywhere from $85,290 (nurse practitioners) to $161,770 (nurse anesthetists) on an annual basis.

We've compiled all-in cost data for several of Iowa's top nursing schools, factoring in critical elements like tuition and fees, books and supplies, room and board, and other living expenses.
University of Iowa, the state's flagship university, clocks in as the most expensive with an annual $43,175 cost of attendance for its doctor of nursing practice (DNP) program. Allen College, which offers a wide variety of nursing programs, is slightly more affordable with an annual cost of $32,711 on a basic financial aid package. Part-time study options are available to further spread out these costs.
On the less expensive end of the spectrum, Des Moines Area Community College's licensed practical nursing (LPN) certificate program costs roughly $9,600 annually, while its associate's degree in nursing (ADN) program will run you approximately $14,500 per year. At Indian Hills Community College, the annual cost of a nursing program averages $9,360 for Iowa state residents and $11,685 for out-of-state and international applicants.
This is just a smattering of the price ranges for Iowa's top nursing schools. We've compiled a complete list of the best nursing schools in the state, ordered from most to least expensive.