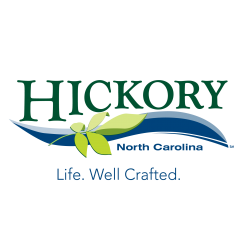 The Hickory, North Carolina, metropolitan area – locally dubbed the "Unifour" – is home to more than 7,000 nursing professionals. Some of the most common roles are registered nurse (RN), licensed practical nurse (LPN), and certified nursing assistant (CNA). Most nurses in Hickory earned their degree or diploma at a local college or university. The region is flush with top nursing schools, including Lenoir-Rhyne University, Caldwell Community College and Technical Institute, Catawba Valley Community College, and Western Piedmont Community College. Collectively, these schools offer nursing programs at all levels.
There are three pathways to becoming an RN in North Carolina: hospital diploma, associate's degree in nursing (ADN), and bachelor of science in nursing (BSN). Many nurses also pursue advanced post-licensure degrees like master of science in nursing (MSN), doctor of nursing practice (DNP), and doctor of philosophy (PhD) in nursing. In addition to a degree from an accredited school, RNs must pass the National Council Licensure Examination (NCLEX-RN) in order to obtain a license.
The minimum education requirement for LPNs is a diploma from an approved education program. All LPNs must also pass the NCLEX-PN national licensure exam before practicing. Aspiring CNAs must complete a state-approved education program and pass the state competency exam. After passing the exam, CNAs are placed on the state registry. In some states, CNAs can earn additional credentials such as certified medication assistant (CMA).
Newly licensed nurses are prepared to seek positions at major area hospitals and healthcare centers. The Hickory metropolitan area has numerous nursing employers such as Frye Regional Medical Center, Carolinas HealthCare System, Carolinas Medical Center, and Lake Norman Regional Medical Center. Local RNs earn competitive salaries, ranging from $55,420 on average to $74,000 annually for top performers. The average local salary is $42,270 for LPNs and $24,220 for CNAs.
Let us help you launch your nursing career in Hickory, North Carolina, and the Unifour area. We've compiled below a list of top local nursing schools to help you get started.