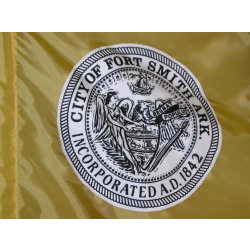 Healthcare is a rapidly growing area of employment in Fort Smith, Arkansas, and nursing is one of the fastest-growing occupations in this sector. The Fort Smith metropolitan area is home to 30 nurse practitioners (NPs), 2,200 registered nurses (RNs), 1,000 licensed practical nurses (LPNs), and almost 1,800 certified nursing assistants (CNAs). Though plentiful, nursing jobs in the Fort Smith area are competitive. Earning a degree, diploma, or certificate from a top local nursing school will help you stand out from the crowd.
Some of the city's best nursing schools are University of Arkansas at Fort Smith, Carl Albert State College, and Arkansas Tech University's Ozark campus. Collectively, these schools offer programs across the nursing spectrum. The type of program required will depend on your chosen nursing role.
Nurse practitioners fill the most senior nursing role and require specialized graduate education. After passing the National Council Licensure Examination for RNs (NCLEX-RN), NPs will earn a master of science in nursing (MSN), doctor of nursing practice (DNP), or doctor of philosophy (PhD) while specializing in a certain area of nursing. Common NP focal areas include cardiology, pediatric care, neonatal care, family practice, psychiatric-mental healthcare, and gerontology.
To become an RN, you must earn an associate's degree in nursing (ADN) or a bachelor of science in nursing (BSN) from a state-approved prelicensure program. Some nurses also hold an MSN degree, particularly those in leadership and administrative roles. All RNs must score a passing grade on the NCLEX-RN licensure exam before practicing in the state of Arkansas.
LPNs must complete a prelicensure certificate or associate's degree program in practical nursing. They must also pass the NCLEX-PN national licensure examination before practicing. CNAs must complete a brief accredited training program and pass a state certification test. Nursing assistant courses are approximately 100 hours in length, including both classroom time and hands-on practice.
Graduates of Fort Smith nursing programs are prepared to seek positions at major area hospitals and healthcare centers. The city's largest healthcare employers are Sparks Regional Medical Center, Mercy Hospital Fort Smith, and Veterans Health Care System of the Ozarks. Salaries at these and other area hospitals are noteworthy. NPs frequently earn over $100,000 annually. The average local salary is $52,360 for RNs, $35,370 for LPNs, and $20,510 for CNAs.
We've profiled below each of the accredited nursing schools in Fort Smith, Arkansas. This list will help the city's aspiring nurses find a top local school to launch a rewarding nursing career.