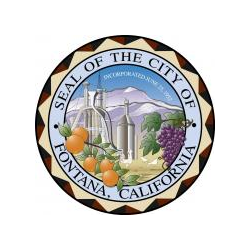 Nursing is the largest profession in California. The state is home to more than 430,000 nurses who fill a broad range of healthcare and medical roles. The three most common nursing roles, both in the state of California and the city of Fontana, are registered nurse (RN), licensed vocational nurse (LVN), and certified nursing assistant (CNA).
RNs provide and coordinate essential patient care. They perform a broad range of complex daily tasks, including administering medications and treatments, operating medical equipment, performing diagnostic tests, establishing care plans, and teaching patients how to manage their illnesses. RNs also manage junior nursing staff such as LVNs and CNAs. Aspiring RNs must earn a hospital diploma, associate's degree in nursing (ADN), bachelor of science in nursing (BSN), or master of science in nursing (MSN) from a state-approved prelicensure program. They must then pass the NCLEX-RN national licensure exam before practicing in the state of California.
LVNs provide basic medical care under the supervision of RNs and doctors. Duties include checking blood pressure, changing bandages, inserting catheters, keeping health records, listening to patients' concerns, and reporting patients' status and concerns to RNs and doctors. LVNs must complete an accredited, state-approved certificate or associate's degree program. They must then pass the NCLEX-PN national licensure examination before practicing.
CNAs provide basic patient care under the direction of more senior nursing and medical staff. They perform routine duties like feeding, bathing, dressing, and grooming patients. Nursing assistants also frequently transport patients and change their linens. Aspiring CNAs must complete a brief training course of approximately 100 hours and pass a state certification test.
Large cities like Fontana have their fair share of nurses working in all of these roles. Many of Fontana's healthcare professionals earned their degree, diploma, or certificate in a nearby city, such as San Bernardino or Riverside. The list of top local nursing schools includes California State University San Bernardino, Brandman University, and San Bernardino Valley College. Collectively, these schools offer nursing programs for a broad range of roles and responsibilities.
Graduates of top local nursing schools are prepared to seek positions at major area healthcare centers, including Kaiser Fontana, St. Bernadine Medical Center, and Community Hospital of San Bernardino. The compensation for Fontana-based nurses varies substantially depending on role seniority. For example, local CNAs earn approximately $30,000 per year, while some advanced practice registered nurse (APRN) roles take home more than $180,000 annually.
To help Fontana's aspiring nurses find the role and educational program that best suits them, we've profiled below each of the city's accredited nursing schools.