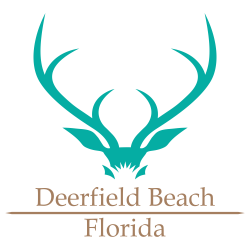 With more than 250,000 active licensed registered nurses, (RNs), nursing is the largest profession licensed and regulated by the Florida Department of Health's Division of Medical Quality Assurance (MQA). The state is listed among the nation's top five states with the highest employment levels for RNs and licensed practical nurses (LPNs). As of 2017, Florida was home to 45,000 licensed practical nurses and even more certified nursing assistants (CNAs). At nearly 91,000 strong, Florida has the nation's third highest employment level for CNAs.
Because it has one of the largest healthcare workforces in the nation, its's not surprising that Florida also houses some of the best nursing programs in the U.S. University of Miami, Hope College of Arts & Sciences, and North Broward Technical Center are just a few. Collectively, these schools offer certificate and degree programs at all levels. For example, the School of Nursing and Health Studies at University of Miami offers bachelor of science in nursing (BSN), master of science in nursing (MSN), doctor of nursing practice (DNP), and doctor of philosophy degrees (PhD) in nursing.
Head to Deerfield Beach where North Broward Technical Center has a licensed practical nursing program and Hope College of Arts & Sciences, which offers practical nursing (PN) diploma, associate's degree in nursing (ADN), and RN to BSN programs.
The type of program required will depend on your chosen nursing role. For example, RNs must earn an ADN, BSN, or nursing diploma. Nurses seeking higher-level positions or an advanced specialization typically earn an MSN, DNP, or PhD in nursing. In addition to the appropriate degree, a passing score on the National Council Licensure Examination for RNs (NCLEX-RN) is required to practice in all fifty states.
LPNs must complete an accredited, state-approved certificate or associate's degree program and pass the National Council Licensure Examination for PNs (NCLEX-PN). A valid license is required to practice in all fifty states. CNAs must complete an accredited training program and obtain certification.
If nursing sounds like the career for you, it's time to find a school. Browse our list by beach town or city to find Florida's top nursing schools.