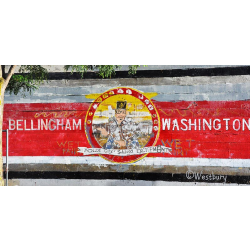 Bellingham, Washington, is the county seat of and largest city in Whatcom County. Medical services and higher education are the leading employers in Whatcom, with hundreds of job openings for registered nurses (RNs), nurse educators, licensed practical nurses (LPNs), and certified nursing assistants (CNAs).
Though the demand for nurses in Bellingham is high, jobs are competitive. Earning a degree or certificate from a top nursing school will help you stand out from the crowd. Some of the city's top nursing schools include Woodring College of Education at Western Washington University, Bellingham Technical College, and Whatcom Community College. Collectively, these schools offer nursing programs at all levels. The type of program required will depend on your chosen nursing role.
RNs must earn a diploma in nursing, an associate's degree in nursing (ADN), or a bachelor of science in nursing (BSN), and they must pass the National Council Licensure Examination for Registered Nurses (NCLEX-RN). Nurse educators must become registered nurses before pursuing this position. The recommended educational path following RN licensure is a master of science in nursing (MSN) degree. Some nurse educators hold a doctor of nursing practice (DNP) or a doctor of philosophy (PhD), the terminal degrees in the field. While certification is not required, it is strongly recommended for choice positions. The National League for Nursing offers a nurse educator certification examination.
LPNs must complete an accredited certificate or associate's degree program and pass the NCLEX for Practical Nurses (NCLEX-PN) licensure examination. A valid license is required prior to commencing practice. CNAs must complete a brief training program of approximately 100 hours and obtain state certification.
Graduates are prepared to seek positions at area hospitals and healthcare centers, such as PeaceHealth St. Joseph Medical Center, Unity Care NW, and Bellingham Surgery Center. The average local salary is $79,320 for RNs and $62,490 for nurse educators. LPNs and CNAs earn $43,730 and $30,410 per year, respectively.
Let us help you launch your nursing career. Below is a list of accredited nursing schools in Bellingham, Washington, to help you get started.