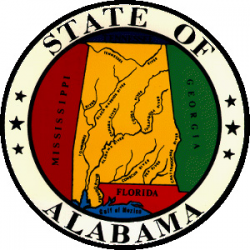 The all-in cost of nursing education in Alabama includes tuition and fees, books and supplies, room and board, and other living expenses. These costs will vary greatly according to the length of the program selected, the number of years taken to complete the program, and the particular school chosen. A certificate will take 1-2 years to complete, an associate's degree will require 2-3 years of study, and a bachelor's degree will take 4-6 years to complete. The longer the degree, the greater the expense.

This higher cost of a lengthier degree program often generates a greater return on investment. For example, an Alabama graduate of a 12- to 18-month licensed practical nurse (LPN) program earns a median annual salary of $35,170. Students earning a registered nurse (RN) associate's or bachelor's degree must study for 2-4 years, but their median annual salary jumps to $54,490. At the high end, Alabama's 1,770 nurse practitioners generate $86,320 in annual income as a reward for completing their master's degree. As you can see, the cost of additional education is often recouped through a higher-paying position with greater job availability.

The choice of school will also influence the cost of the education program. A private university will be the most expensive choice but can provide smaller class size and enhanced prestige upon graduation. A public community college will be the most affordable selection, particularly for certificate or associate's degree programs.
To aid potential nurses as they launch their careers, we've organized below a list of Alabama's accredited nursing schools and ordered them from most to least expensive.