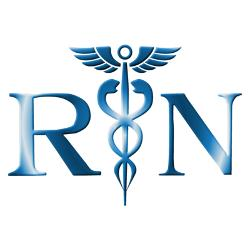 More than 2.7 million registered nurses (RNs) are employed in the United States. Collectively, they comprise the largest group of healthcare professionals in the world. While RNs may find employment in a variety of settings, more than 1.5 million work in state, local, and private hospitals. The remainder work in nursing and residential care facilities, physicians' offices, home healthcare services, government, and education. In all settings, RNs provide essential patient care and treatment. They establish care plans, record medical histories and symptoms, perform diagnostic tests, administer medications, and operate medical equipment. RNs also teach patients and caregivers how to manage illness, injury, and treatment at home.
Most RNs work on a healthcare team with physicians and other specialists. RNs often oversee entry-level healthcare professionals like certified nursing assistants (CNAs), home health aides, and licensed practical nurses (LPNs). To ensure that these duties are performed in a safe and efficient manner, proper training is key. Aspiring RNs may follow one of four paths to licensure: hospital diploma, associate's degree in nursing (ADN), bachelor of science in nursing (BSN), or direct-entry master of science in nursing (MSN).
There are well over 2,000 prelicensure RN training programs across the country. The ADN and RN diploma pathways are typically offered at technical schools, community colleges, and hospitals. Four-year colleges and universities offer the more advanced BSN and MSN options. These competitive programs require two to four years to complete, and all pathways prepare students to take the National Council Licensure Examination for Registered Nurses (NCLEX-RN). Licensure is mandatory in all states, the District of Columbia, and U.S. territories.
Registered nurses are among the highest-paid professionals in the healthcare industry. Nationwide, the median annual salary is $66,000. RNs in several states earn substantially higher average pay, including California ($98,000), Hawaii ($88,000), Massachusetts ($86,000), Alaska ($86,000), and Oregon ($83,000). RNs with a BSN or MSN degree often earn top-quartile pay. Those with certification in a specialized area can earn even more.
In addition to competitive pay, job stability is often cited as a top benefit of the RN role. Employment growth of 19 percent is projected for RNs over the next ten years. This means that the industry will welcome over half a million new nurses in the coming decade.
A rewarding career as a registered nurse starts with a high-quality degree or diploma program. Browse our directory to find the best RN schools in your local area.