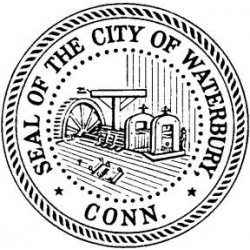 With a population of less than 3.6 million, Connecticut is one of the smallest states in the U.S. What's not so small about the Constitution State is its growing nursing community. Connecticut is home to more than 66,000 nurses working in critical frontline roles like registered nurse (RN), licensed practical nurse (LPN), and certified nursing assistant (CNA).
Many of these nurses work in the state's largest cities like Bridgeport, New Haven, Stamford, Hartford, and Waterbury. The city of Waterbury in particular has a thriving healthcare industry, with numerous medical centers such as Waterbury Hospital and Saint Mary's Hospital. The city also has its fair share of clinics, family health centers, nursing homes, and rehabilitation centers. With so many facilities across the city, aspiring nurses can find plenty of job opportunities.
They can also find a number of top local nursing schools. Waterbury is home to a University of Connecticut campus, Post University, Naugatuck Valley Community College, and Stone Academy, among many other options. Collectively, these schools offer programs for all nursing career paths. For example, UConn Waterbury offers a bachelor of science in nursing (BSN) pathway for students with a bachelor's degree in a non-nursing field. Post University leads a rapidly growing online RN-to-BSN program, and Stone Academy has LPN and CNA programs.
The level of education required varies by nursing role, depending on each job's unique responsibilities. For example, registered nurses perform a broad range of independent healthcare activities. They conduct physical exams, administer medications, establish treatment plans, evaluate diagnostic tests, monitor equipment, and educate patients about medical conditions. As a result, RNs must hold at least a nursing diploma, associate's degree in nursing (ADN), or BSN degree. Nurses in advanced roles often hold a master of science in nursing (MSN) or doctoral degree. At the conclusion of their studies, aspiring RNs must pass the National Council Licensure Examination for Registered Nurses (NCLEX-RN) to obtain a license.
Practical nurses provide more basic care to patients. They check vital signs, interview patients, record medical histories, change bandages, give injections and immunizations, and monitor fluid and food intake. Aspiring LPNs must complete a certificate, diploma, or associate's degree program in practical nursing, typically requiring 1-2 years of fulltime study. They must also pass the NCLEX-PN national licensure examination before commencing practice.
Nursing assistants keep patients comfortable by helping them with routine tasks such as eating, bathing, and dressing. They also sanitize patient areas, reposition patients, and help patients into wheelchairs and onto beds. To prepare for this role, CNAs must take a training program of approximately 100 hours, which includes both classroom instruction and supervised clinical experience, and pass the state certification test.
Waterbury's nurses are well-compensated for their efforts. The city's RNs earn more than $75,000 per year on average. Those with advanced degrees can earn top-quartile pay of $90,000-$102,000 annually. The average local salary for LPNs is $53,000, while CNAs earn just over $30,000 per year.
If Waterbury, Connecticut, sounds like a great place to begin your nursing career, it's time to choose a school. We've provided below a comprehensive list of the city's accredited nursing schools and programs as a helpful starting point.