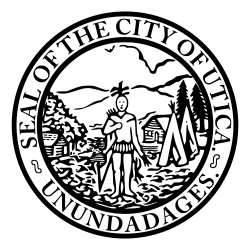 Utica, Rome, and the surrounding metropolitan area of upstate New York have a large community of nurses. All told, the region is home to 2,860 registered nurses (RNs), 1,470 licensed practical nurses (LPNs), and 2,330 certified nursing assistants (CNAs). Many of these healthcare professionals earned their certificate, diploma, or degree at a local school.
Indeed, the metro area has several highly regarded options including Utica College, St. Elizabeth College of Nursing (SECON), SUNY Polytechnic Institute, and Mohawk Valley Community College (MVCC). Collectively, these schools offer nursing programs at all levels. For example, Utica College offers a traditional bachelor of science in nursing (BSN), an accelerated BSN pathway, and an RN-to-BSN degree completion program. SECON and MVCC both offer an associate's degree in nursing (ADN) program.
The exact program required will depend on the nursing role. Registered nurses fill critical leadership roles on the healthcare team. As a result, they must hold a hospital diploma, an ADN, or a BSN degree. Many nurses later pursue a master of science in nursing (MSN) for advanced practice roles. Besides a degree or diploma, a license is required to practice, so RNs must pass the National Council Licensure Examination (NCLEX-RN).
Aspiring LPNs must complete a state-approved certificate or diploma program in practical nursing. They must also pass the NCLEX-PN national licensure exam before practicing. Nursing assistants must simply take a brief training program and pass a nurse aide certification exam to become certified.
Graduates of these nursing programs can seek employment with major healthcare providers in the Utica-Rome area, including Rome Memorial Hospital, St. Elizabeth Medical Center, and Faxton St. Luke's Healthcare. Salaries vary by role and seniority. The average local salary for registered nurses is about $60,000 per year. RNs in advanced practice roles can earn more than $100,000 annually. LPNs in the Utica-Rome metro area earn approximately $38,000 per year, and local CNAs average $26,500 in annual pay.
If the Utica-Rome metropolitan area sounds like a great place to launch your nursing career, you can start your search for a nursing program here. Below we've compiled a detailed list of accredited nursing schools throughout the region.