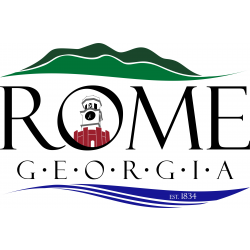 The Rome, Georgia, metropolitan area is home to more than 2,500 nursing professionals. Included among these are 1,450 registered nurses (RNs), 390 licensed practical nurses (LPNs), and 600 certified nursing assistants (CNAs). Each nursing role carries its own responsibilities, educational requirements, and licensure testing.
For example, registered nurses perform physical examinations, administer treatments and medications, evaluate diagnostic tests, supervise junior nursing staff, and educate patients about medical conditions. RNs typically hold an associate's degree in nursing (ADN) or a bachelor of science in nursing (BSN). Some RNs also hold a master of science in nursing (MSN), which enhances career opportunities and compensation. A license is required to practice, so RNs must first pass the National Council Licensure Examination (NCLEX-RN).
Practical nurses take vital signs, record medical histories, escort patients to their rooms, provide basic wound care, and administer immunizations, among a host of other patient care tasks. Aspiring LPNs must complete a state-approved certificate or associate's degree program in practical nursing. They must also pass the NCLEX-PN national licensure examination before beginning employment.
Nursing assistants provide hands-on care and perform routine tasks under the direct supervision of nursing and medical staff. They feed and bathe patients, clean and sanitize patient areas, reposition bedridden patients, and move patients from bed to wheelchair. CNAs are required to complete a brief nurse aide training program and pass a state-mandated skills and competency exam.
Many of Rome's nurses earned their degree or certificate at a local college or university. Options in the area include Shorter University, Berry College, Georgia Highlands College, and Georgia Northwestern Technical College. The programs offered at these institutions run the gamut of nursing roles. For example, Georgia Northwestern Technical College leads an ADN program for aspiring RNs and a certificate program for aspiring LPNs. Shorter University's Ben and Ollie Brady School of Nursing offers a highly regarded BSN program.
Graduates of these and other accredited nursing schools are prepared to seek employment at Rome's top healthcare centers, including Kindred Hospital Rome, Redmond Regional Medical Center, and Floyd Medical Center. Salaries at these institutions will vary by role. RNs in Rome, Georgia, average $57,650 in annual pay. Top local performers, particularly those with an MSN degree, can earn $65,000-$75,000 or more per year. The average local salary for LPNs and CNAs is $36,430 and $21,280, respectively.
We've compiled below a comprehensive list of accredited nursing schools in Rome, Georgia. Together, these schools offer degrees and certificates in all areas of nursing.