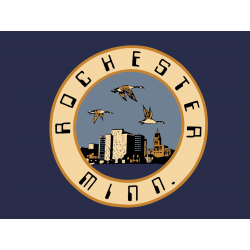 Rochester, Minnesota, is home to a population of more than 11,000 nursing professionals. These individuals work in a broad range of nursing roles. With a population of more than 8,000, registered nurses (RNs) make up the largest group of local healthcare professionals. Certified nursing assistants (CNAs) are the second-largest, numbering over 1,500 in the metropolitan area. Nurse practitioners (NPs) are the third-largest group, with 880 licensed professionals.
To obtain a position in any of these fields, you will need the right education. Fortunately, the Rochester metro area is home to several accredited nursing schools. The Mayo School of Health Sciences offers programs in advanced fields like nurse practitioner, nurse-midwifery, and nursing clinical education. Rochester Community and Technical College has undergraduate programs such as an associate's degree in nursing.
Graduates of these and other local schools are prepared to seek positions at Rochester's major hospitals and medical centers. The city's largest healthcare employers are Mayo Clinic Hospital, Methodist Campus, Saint Mary's Hospital, Olmsted Medical Center, and VA Rochester Clinic. Salaries and responsibilities will vary by position.
For example, the day-to-day duties of an NP are very similar to those of doctors in their specialty field. In many instance, NPs serve as primary care providers to patients. They perform minor surgeries and procedures, order diagnostic tests, conduct physical examinations, interpret medical histories, and prescribe pharmacological treatments. As a result, they are among the highest-paid nurses in the industry. Rochester NPs average over $100,000 in annual pay, with many earning $120,000-$130,000 or more per year.
RNs perform a broad range of critical healthcare duties under the direction of doctors and physicians. They treat medical emergencies, perform diagnostic tests, observe and record patient behavior, administer medications and treatments, and operate medical equipment. Rochester's RNs earn approximately $65,000 per year on average. The top RNs, often those who hold advanced degrees, can earn $84,000-$94,000 annually.
The main role of a CNA is to assist patients with routine tasks they might find difficult on their own. CNAs frequently bathe, dress, and feed patients. They clean and sanitize patient areas, reposition bedridden patients, and lift them into wheelchairs and onto beds. CNAs may also record patient symptoms and concerns, take vital signs, and examine patients for bruises and injuries. Rochester CNAs earn over $30,000 per year, with many taking home $35,000-$40,000 annually.
If Rochester, Minnesota, sounds like a promising place to start a nursing career, you should consult our list below of the city's accredited nursing schools. These institutions offer several top-ranked nursing programs.