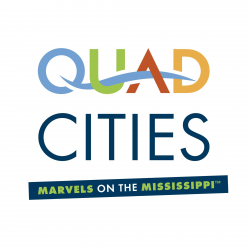 The Quad Cities metropolitan area includes four neighboring cities along the Illinois-Iowa border, each with a population over 35,000. These four principal cities are Davenport, Iowa; Moline, Illinois; Rock Island, Illinois; and Bettendorf, Iowa. The healthcare industry in the Quad Cities metropolitan area is robust, including more than 6,500 nursing professionals. The four most common nursing roles are nurse practitioner (NP), registered nurse (RN), licensed practical nurse (LPN), and certified nursing assistant (CNA).
Aspiring nurses in the Quad Cities must obtain a degree, diploma, or certificate from an accredited school and pass a licensure exam. The education and licensure requirements vary substantially by role. For example, NPs must hold graduate-level education, typically a master of science in nursing (MSN), doctor of nursing practice (DNP), and/or doctor of philosophy (PhD) in nursing. NPs must hold a valid RN license. They must also pass a certification exam in a specialized area such as adult-gerontology, family practice, neonatal care, occupational health, pediatrics, or women's healthcare.
Although RNs and LPNs require less extensive education, the path to licensure is still rigorous. Registered nurses typically complete a two-year associate's degree in nursing (ADN) or a four-year bachelor of science in nursing (BSN). They must then pass the NCLEX-RN national licensure examination before practicing. Aspiring LPNs earn a certificate or associate's degree in practical nursing, requiring 1-2 years of fulltime study. They then take the NCLEX-PN national licensure examination.
CNAs do not need a degree to practice. However, because the complexity of nursing home care has increased since the passage of the 1987 Nursing Home Reform Act, CNAs must take a focused training program of approximately 100 hours, including at least 16 hours of clinical hands-on training. They are also required to complete at least 12 hours of in-service or continuing education each year. Aspiring CNAs must pass a nurse aide certification examination before practicing. To increase their earning power, CNAs may also study to become certified medication aides (CMAs), allowing them to administer medications to patients.
A number of schools in the Quad Cities offer accredited nursing programs. The area's top options are Saint Ambrose University, Trinity College of Nursing & Health Sciences, Black Hawk College, and Eastern Iowa Community College. These institutions prepare students for positions at major area hospitals like UnityPoint Health, Genesis Medical Center, and University of Iowa Hospitals and Clinics. UnityPoint Health alone has more than a dozen Quad Cities locations.
If the Quad Cities metropolitan area sounds like a great place to launch your nursing career, you can begin your search here for a local nursing program. We've profiled below each of the region's accredited nursing schools to help you get started.