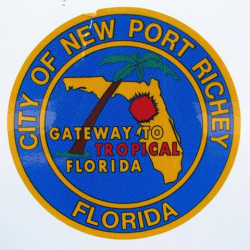 The state of Florida is home to approximately 175,000 registered nurses (RNs), 45,000 licensed practical nurses (LPNs), and 90,000 certified nursing assistants (CNAs). All three nursing roles are poised for considerable growth over the coming decade. Employment growth for RNs and LPNs is projected at 16%, while employment growth for CNAs is projected at 18%. Aspiring nurses across the state will have plenty of opportunities, even in smaller cities such as New Port Richey.
The city and surrounding area are home to more than 25 major hospitals and healthcare centers. Some of the biggest names are Morton Plant North Bay Hospital, Florida Hospital North Pinellas, Regional Medical Center, and Mease Countryside Hospital. Although there are hundreds of listings for positions at local hospitals, jobs are competitive. This means that you will need the right education and credentials to compete. Fortunately, New Port Richey has a good breadth of nursing schools and programs to help you get your foot in the door.
For example, the School of Nursing at Rasmussen College's New Port Richey campus offers an associate's degree in nursing (ADN), two bachelor of science in nursing (BSN) pathways, and a master of science in nursing (MSN) with specializations in nursing education and leadership. Pasco-Hernando State College has a certificate program for aspiring LPNs.
Registered nurses in New Port Richey must hold either a hospital diploma or an ADN, BSN, or MSN degree. Candidates must also qualify for licensure by passing the National Council Licensure Examination for Registered Nurses (NCLEX-RN). Practical nurses must complete a state-approved certificate program that requires approximately one year of fulltime study. LPNs must also pass the NCLEX for Practical Nurses (NCLEX-PN) before practicing. Nursing assistants must take a brief training program of about 100 hours and pass the state's nurse aide certification examination.
Nursing salaries in New Port Richey vary with the complexity of the role and the level of education completed. The average local salary for registered nurses is $65,300 annually. RNs in management and administrative roles, particularly those who hold BSN and/or MSN degrees, can earn top-quartile pay of $74,000-$85,000 per year. LPNs in New Port Richey average $44,000 in annual pay, while local CNAs earn approximately $25,000 per year.
If New Port Richey sounds like a great place to launch your nursing career, you can start your search here for accredited nursing schools. Our comprehensive list below includes all nursing programs offered throughout the city.