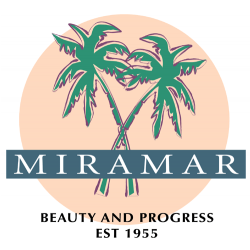 The most common nursing roles in Miramar, Florida, are registered nurse (RN), licensed practical nurse (LPN), and certified nursing assistant (CNA). Each role carries unique responsibilities, educational requirements, and compensation.
Registered nurses comprise the largest healthcare occupation. RNs evaluate diagnostic tests, administer treatments and medications, and supervise junior healthcare personnel. They also educate patients and the public about medical conditions. Aspiring RNs must hold a hospital diploma, associate's degree in nursing (ADN), bachelor of science in nursing (BSN), or master of science in nursing (MSN). They must also pass the NCLEX-RN national licensure examination. RNs working in the Miramar area average $69,000 in annual pay. Those with an MSN or other graduate degree frequently earn $80,000-$90,000 per year or more.
CNAs make up the second-largest healthcare occupation in Florida. They assist patients with routine tasks that might be difficult for them to handle on their own. This includes bathing, dressing, and feeding patients; cleaning and sanitizing patient areas; and lifting patients into wheelchairs and onto beds. CNAs also take vital signs, examine patients for bruises or wounds, and record patient symptoms and concerns. CNAs must complete a brief training program and pass a state-mandated certification exam before practicing. Miramar-based CNAs typically earn about $25,000 per year.
Florida has its fair share of practical nurses as well, nearly 45,000 statewide at last count. LPNs handle a broad range of frontline patient care duties, including caring for wounds, giving injections and immunizations, administering medications, managing IVs, monitoring fluid and food intake and output, and recording medical histories. Aspiring LPNs must complete a state-approved certificate or associate's degree program and successfully pass the NCLEX-PN national licensure examination. LPNs in Miramar earn just over $40,000 per year on average.
Regardless of career path, many of Miramar's nurses earned their degree or certificate at a local college or career center. The city has numerous options including Chamberlain College of Nursing, Concorde Career Institute, and Florida Academy of Nursing. Collectively, these schools offer nursing programs at all levels. For example, Chamberlain College of Nursing offers seven distinct programs, ranging from an accelerated BSN degree to a doctor of nursing practice (DNP). Florida Academy of Nursing offers both ADN degree and LPN diploma programs.
Graduates of these nursing schools are prepared to seek positions at more than 55 major hospitals and healthcare centers in and around the city. Local employment options include Memorial Hospital Miramar, South Florida State Hospital, Palmetto General Hospital, Westside Regional Medical Center, and Jackson North Medical Center.
If Miramar, Florida, sounds like a great place to begin your nursing career, it's time to choose a school. Below is a list of nursing schools and programs in the metro area that offer certificates and degrees in all areas of nursing.