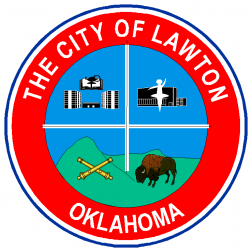 The nursing community in Lawton, Oklahoma, consists of nearly 900 registered nurses (RNs), 500 licensed practical nurses (LPNs), and 400 certified nursing assistants (CNAs). Though these are the most common nursing roles in this southwestern Oklahoma city, dozens of nurses here also work in advanced practice registered nursing (APRN) roles like nurse practitioner and certified registered nurse anesthetist.
Educational requirements vary significantly by nursing role. For example, an RN must hold a hospital diploma, associate's degree in nursing (ADN), bachelor of science in nursing (BSN), or direct-entry master of science in nursing (MSN). APRNs will hold at least an MSN degree; many hold a terminal degree in the field, either a doctor of nursing practice (DNP) or a doctor of philosophy (PhD) in nursing. All RNs must obtain a license by passing the National Council Licensure Examination for Registered Nurses (NCLEX-RN).
LPNs must complete a briefer course of study, typically a state-approved certificate or associate's degree program in practical nursing. They must also pass the NCLEX for Practical Nurses (NCLEX-PN) before commencing practice. CNAs must finish a short training program and pass the nurse aide certification examination to become certified.
A number of schools in the Lawton area offer programs that can prepare students for success in the field. The city boasts nursing offerings from the University of Oklahoma, Western Oklahoma State College, Great Plains Technology Center, and Platt College. Collectively, these schools offer programs at a broad range of degree and certificate levels. For example, the University of Oklahoma's Lawton campus offers four BSN pathways, four MSN tracks, and two doctoral nursing programs.
Graduates of these nursing schools are often hired by major area hospitals and healthcare centers. The city's largest healthcare employers include Comanche County Memorial Hospital, Southwestern Medical Center, Lawton Indian Hospital, and Lawton Vet Center. Local salaries are competitive. The city's RNs average approximately $56,000 in annual pay; those with advanced degrees can earn $63,000-$70,000 or more per year. LPNs in Lawton typically earn more than $35,000 per year, while CNAs average $21,500 in annual pay.
You can start your nursing career in Lawton, Oklahoma, by enrolling in an accredited program at a local school. We've profiled below each of the nursing schools and programs in the metropolitan area.