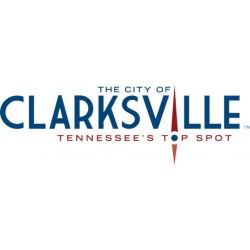 Clarksville, Tennessee, is home to more than 3,000 nursing professionals. The state's healthcare workforce includes 1,540 registered nurses (RNs), 860 licensed practical nurses (LPNs), and 870 certified nursing assistants (CNAs). Each role requires a specific educational curriculum prior to licensure or certification.
For example, RNs must hold either a hospital diploma, associate's degree in nursing (ADN), bachelor of science in nursing (BSN), or master of science in nursing (MSN). Graduates of these prelicensure programs must also pass the NCLEX-RN national licensure exam before practicing. Aspiring LPNs must complete a state-approved diploma, certificate, or associate's degree program and pass the NCLEX-PN national licensure exam. CNAs must finish a short training course and pass the state certification test.
The Clarksville metropolitan area has nursing educational programs across the role spectrum. Austin Peay State University features both BSN and MSN programs. Hopkinsville Community College in nearby Hopkinsville, Kentucky, offers an associate of applied science (AAS) degree in registered nursing, a diploma in practical nursing, and two nursing assistant certificates. Tennessee Health Careers offers accelerated four-week and seven-week CNA training courses.
Registered nursing graduates are prepared to assume leadership roles like supervising junior healthcare personnel and educating patients about their medical conditions. RNs also frequently administer medications and evaluate diagnostic tests. LPNs care for sick, injured, convalescent, and disabled patients in critical frontline service roles. CNAs are trained to complete a broad range of routine tasks like taking vital signs, treating wounds, or bathing, feeding, and repositioning patients.
All of these nursing roles are in heavy demand at hospitals in the Clarksville metropolitan area, including Tenova Healthcare, Gateway Health System, and Trinity Hospital. Local nursing salaries are very attractive. Clarksville RNs earn $57,000 per year on average; highly qualified RNs, including those who hold a BSN or MSN degree, frequently earn $66,000-$74,000 per year. The average local LPN earns over $40,000 annually, and top performers can make $50,000. CNAs average $24,000 in annual pay, with the top earners grossing $35,000 per year.
Below we've profiled the accredited nursing schools and programs in Clarksville, Tennessee. These institutions offer degrees, diplomas, and certificates in preparation for a range of important nursing roles.