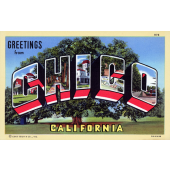 Chico, California, is home to 2,230 registered nurses (RNs), 490 licensed vocational nurses (LVNs), and 920 certified nursing assistants (CNAs). Each nursing role requires a tailored educational program. RNs typically hold an associate's degree in nursing (ADN), a bachelor of science in nursing (BSN), and/or a master of science in nursing (MSN). LVNs must complete an accredited, state-approved certificate or associate's degree program in vocational nursing. CNAs must finish a brief training program of approximately 100 hours before certification.
The state of California mandates a specific educational program of study because each role requires unique skills. For example, RNs administer treatments and medications, evaluate diagnostic tests, and supervise junior healthcare personnel like vocational nurses and nursing assistants. LVNs care for the sick, injured, convalescent, or disabled under the supervision of RNs, surgeons, and physicians. CNAs provide hands-on care and perform routine tasks under the supervision of senior nurses and medical staff.
Many Chico-area nurses received their degree or certificate from a local college or university. The largest local nursing school is California State University at Chico, which offers both BSN and MSN degree programs. Nearby Butte College in Oroville, California, offers state-approved prelicensure associate's degree programs in both vocational nursing and registered nursing.
Graduates of these and other accredited nursing schools in Chico, California, are prepared to seek employment at top local hospitals and medical centers. Oroville Hospital, Enloe Medical Center, and Feather River Hospital are among the area's largest healthcare employers. Nursing salaries in the metropolitan area are competitive. Chico-based RNs earn an impressive average salary of $78,410, with highly qualified nurses earning $93,000-$116,000 per year. Local LVNs average $49,760 in annual pay, with the top decile earning $62,000 or more annually. CNAs earn $27,830 per year on average, and top performers can take home $36,000 or more.
If you're considering a nursing career in Chico, California, browse our complete list below of the city's accredited nursing schools and programs.