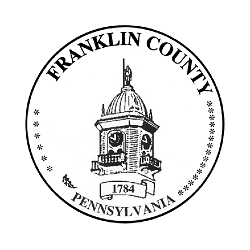 The Chambersburg-Waynesboro metropolitan area is home to a broad array of healthcare professionals, including 820 registered nurses (RNs), 430 licensed practical nurses (LPNs), and 520 certified nursing assistants (CNAs). Educational and licensure requirements in the state of Pennsylvania vary substantially by role.
For example, RNs must hold a hospital diploma, an associate's degree in nursing (ADN), a bachelor of science in nursing (BSN), or a master of science in nursing (MSN). Graduates of any prelicensure program must also pass the NCLEX-RN national licensure exam before practicing. Area schools such as Penn State Mont Alto and Wilson College offer BSN and MSN programs.
LPNs must complete a state-approved certificate or associate's degree program and pass the NCLEX-PN national licensure examination. CNAs must complete a brief accredited training program and obtain certification. The Institute for Caregiver Education offers both LPN and CNA training programs. Franklin County Career and Technology Center has an LPN program as well.
Successful completion of both an educational program and a licensure test is mandated because each role requires particular skills. RNs typically supervise junior healthcare personnel, educate patients about their medical conditions, administer treatments and medications, and evaluate diagnostic tests. LPNs care for sick, injured, convalescent, and disabled patients under the supervision of RNs, physicians, and surgeons. CNAs provide hands-on care and perform routine tasks like helping patients to exercise, eat meals, bathe, and use the restroom.
Graduates of accredited nursing schools in the Chambersburg-Waynesboro metropolitan area will have the skills needed to seek employment at top regional hospitals. Waynesboro Hospital, Chambersburg Hospital, and Gettysburg Hospital are several of the largest local healthcare employers. Salaries are very competitive. Registered nurses here earn average annual pay of $71,620; a highly qualified RN, particularly one with a BSN or MSN degree, can earn $81,000-$94,000 per year. Local LPNs earn $42,350 on average, ranging as high as $58,000 for the area's top earners. CNAs take home $32,590 per year on average, reaching $44,000 in the top decile.
To help aspiring nurses in the Chambersburg-Waynesboro metropolitan area, we've compiled below a comprehensive list of local accredited nursing schools and programs.