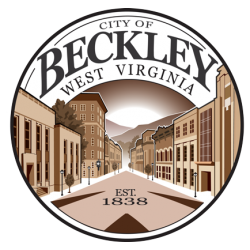 Beckley, West Virginia, is home to approximately 1,200 registered nurses (RNs), 650 licensed practical nurses (LPNs), and 500 certified nursing assistants (CNAs). Beckley RNs typically hold an associate's degree in nursing (ADN), a bachelor of science in nursing (BSN), or a master of science in nursing (MSN). A valid license is also required to practice. Local schools such as West Virginia University Institute of Technology and Bluefield State College offer BSN programs that prepare students to take the National Council Licensure Examination for RNs (NCLEX-RN).
LPNs must complete an accredited certificate or associate's degree program and pass the NCLEX-PN national licensure examination. CNAs must finish a brief training program and pass the state certification test. The Academy of Careers and Technology in Beckley offers an accredited LPN program, while Fayette Institute of Technology in nearby Oak Hill offers both LPN and CNA training. These are just a few local schools that offer accredited nursing programs.
Aspiring nurses must complete an accredited program and obtain licensure because each nursing role requires a specific skill set. RNs typically evaluate diagnostic tests, supervise junior healthcare personnel, administer treatments and medications, and educate patients and the public about various medical conditions. LPNs care for the sick, injured, convalescent, or disabled under the supervision of RNs, surgeons, and physicians. CNAs provide hands-on care and perform routine tasks under the supervision of nursing and other medical staff.
Graduates of Beckley's accredited nursing schools are prepared to seek employment at top metro area hospitals and healthcare centers, including Raleigh General Hospital, Beckley ARH Hospital, and Beckley VA Medical Center. Registered nurses in Beckley earn approximately $59,000 annually. High performers can earn between $68,750 and $82,550 per year. Local LPNs typically earn $33,500, and top performers can earn $38,240-$43,890 annually. CNAs earn an average annual salary of $23,800, ranging as high as $26,990-$31,170 for tenured staff.
To help the aspiring nurses in Beckley, West Virginia, start their careers, we've catalogued below the accredited nursing schools and programs in the metropolitan area. These schools offer certificates and degrees across the nursing career spectrum.