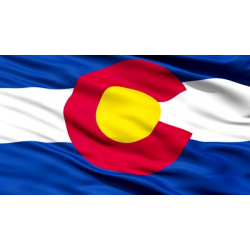 The associate's degree in nursing (ADN) program prepares students to become registered nurses in any medical facility of their choice. ADN programs equip students with skills to independently provide direct patient care through theoretical and applied instruction in classrooms, simulated laboratories, and clinical settings. These programs are offered in over 20 schools across Colorado, including Front Range Community College, Morgan Community College, and Pueblo Community College. Some campuses also offer evening classes to accommodate students' busy schedules.

After completion of the relatively short program (typically two years long), graduates are eligible to take the National Council Licensing Examination for Registered Nursing (NCLEX-RN). Upon passing the NCLEX-RN, graduates are officially licensed for the title of registered nurse (RN).

Licensure opens up a world of opportunities for graduates. RNs can apply for employment in medical facilities or take additional courses to obtain a bachelor of science in nursing (BSN) degree. Over 40,000 RNs are employed in various medical facilities across Colorado.
We have compiled below a list of associate's degree in nursing programs in Colorado to help you seek enrollment in one of these programs.