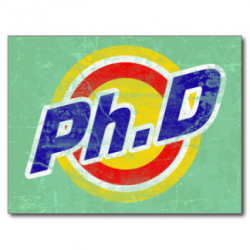 The doctor of philosophy (PhD) in nursing is one of the highest degree levels a nurse can achieve. The program is best suited for registered nurses (RNs) seeking an advanced degree that focuses on research in a clinical, academic or scientific environment. RNs with a bachelor of science in nursing (BSN) or a master of science in nursing (MSN) qualify for entry into programs such as the BSN-to-PhD or MSN-to-PhD option. Nurses who have attained a doctor of nursing practice (DNP) qualify for the DNP-to-PhD option.
In general, part-time and full-time options for all entry paths are available. The number of credit hours needed to complete the program will depend on the student's degree level at the time of application. For example, MSN-prepared RNs may be required to take at least 64 credits to complete the program, while BSN students may need at least 79.
For all students, University of Arizona's College of Nursing says coursework in nursing and other sciences is often the focus during the early portion of the program. As students continue through the program, time is increasingly devoted to research conducted under the supervision of a faculty researcher and mentor. Sample research areas include biobehavioral neuroscience, health disparities and illness self-management, and population health & wellness: health promotion, systems and informatics.
PhD in nursing programs are available in several formats including on campus, online, or a combination of the two (hybrid). Because PhD students are often working professionals, many choose the online option. This makes it easier for them to continue working full-time while earning their degree.
If you want to start earning your PhD in nursing—on your own schedule, consider enrolling in an online program. We've compiled below a list of accredited schools with an online PhD in nursing to help you get started. Begin your search for an online program today!