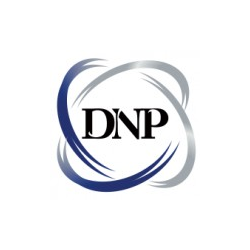 A doctor of nursing practice (DNP) is at the top of the degree ladder. Per the Marcella Niehoff School of Nursing at Loyola University Chicago, this terminal degree is designed to provide additional knowledge and skills so that nurses may further enhance the health and well-being of the individuals and communities with whom they work. The curriculum builds on current master's programs and provides education in evidence-based practice, quality improvement, and systems thinking. Core courses typically include courses in advanced practice, leadership, inquiry, and clinical excellence/practicum. Sample course titles include leadership, translational research, population health, policy, and epidemiology.
Some DNP programs offer specialty tracks, allowing graduates to focus in a certain area or on a certain population. Options include infection prevention, executive leader, and pediatric primary care nurse practitioner (PNP), to name a few. In addition to specialty tracks, some schools offer online or hybrid options. Examples of accredited schools with online DNP programs include Chamberlain College of Nursing, South University, and Walden University.
The amount of time it will take to complete a DNP program will depend on where you start and the advanced specialty selected. For example, between 73 and 94 credits are typically required for students with a bachelor of science in nursing (BSN). After completing their advanced practice specialty, BSN-prepared students will need at least five semesters, on average, to complete their DNP. However, for students with a master of science in nursing (MSN), the DNP will take much less time, typically one to two years to complete, full-time.
DNP graduates often work at the highest levels in nursing. Known collectively as advanced practice registered nurses (APRNs), they also earn the highest salaries. In 2016, APRNs averaged $107,460. High performers earned more than $175,170.
If advanced practice nursing sounds like your calling, enroll in a DNP program today. We've compiled below a list of accredited schools with an online doctor of nursing practice to help you get started.