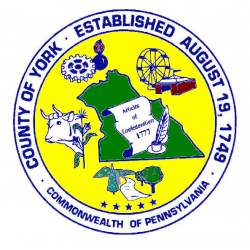 In York, Pennsylvania, and throughout most of the country, there are three different occupations within the nursing field: certified nursing assistant (CNA), licensed practical nurse (LPN), and registered nurse (RN). Below we profile each nursing role in depth.

Certified nursing assistant
CNAs work under the supervision of LPNs and RNs. They provide everyday care for patients, and they perform basic medical tasks such as recording their patients' blood pressures and temperatures, monitoring symptoms, and administering medications. In order to become certified as a nursing assistant, you must complete an eight- to ten-week program and pass a state certification exam.

Licensed practical nurse
LPNs are able to take on additional responsibility in the healthcare workplace. They report directly to RNs and administer a greater number of independent procedures than CNAs. An LPN certificate program typically takes 12 to 18 months to complete. It includes science classes like anatomy and physiology, as well as hands-on clinical experience. All aspiring LPNs must successfully pass the NCLEX-PN national licensure exam before practicing.
Registered nurse
RNs often report directly to physicians. They have a significant amount of autonomy in planning, maintaining, and assessing patient care, and they frequently supervise teams of LPNs and CNAs. There are two educational pathways to become a registered nurse in York, Pennsylvania. The first option is a two-year associate's degree in nursing (ADN); the second option is a four-year bachelor of science in nursing (BSN). Both ADN and BSN graduates must successfully pass the NCLEX-RN national licensure exam before practicing.
Upon graduation from nursing school, you can expect a demanding but very rewarding career serving the residents of York. There are a number of top-notch employers in the area, including York Hospital, Memorial Hospital, and WellSpan York Hospital. According to the Bureau of Labor Statistics, nursing career prospects in the area are very compelling. Local CNAs can expect to earn around $25,800 annually, while York's LPNs take home roughly $40,800 per year. The area's RNs earn a median annual salary of $69,000, which is considerably higher than the state average.
Please feel free to consult the list below for more detailed information on nursing schools and programs in York, Pennsylvania.