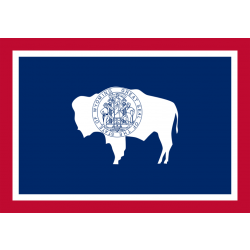 More than 30 percent of Wyoming's population will be over the age of 60 by 2030. This illustrates the pressing need to expand the state's healthcare workforce. Nurses form the largest group of healthcare professionals in the state, and they are in high demand. Wyoming is home to over 3,200 certified nursing assistants (CNAs), 700 licensed practical nurses (LPNs), and 4,500 registered nurses (RNs). The state's nursing workforce will grow at a significantly faster rate than overall employment for the near future.

Overview of nursing roles and programs
Wyoming's aspiring CNAs must complete a brief certificate program of eight to ten weeks and pass a state-administered examination. Other nursing roles require lengthier periods of study and more rigorous testing. LPNs must complete a certificate program that lasts 12 to 18 months, and they must successfully pass the NCLEX-PN national licensure exam. Wyoming's RNs can choose one of two prelicensure pathways: two-year associate's degree in nursing (ADN) or four-year bachelor of science in nursing (BSN). All candidates must also successfully pass the NCLEX-RN national licensure exam.

Wyoming schools and career outlook
Wyoming has nine colleges and universities with accredited nursing programs, including the flagship University of Wyoming campus. Graduates of the state's nursing programs may seek immediate employment at major medical facilities like Wyoming Medical Center, Cheyenne Regional Medical Center, and Campbell County Memorial Hospital. They can expect competitive salaries as well. Wyoming's CNAs earn a median annual salary of $27,300, while LPNs receive about $42,600 per year. RNs earn over $60,000 annually; those with BSN degrees frequently receive top-quartile pay of $70,000 or more per year.
To help Wyoming's future nurses survey their options, we've compiled below a complete list of the state's accredited nursing schools.