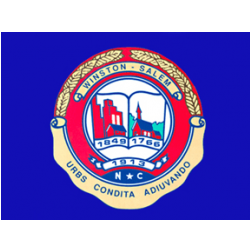 Several large healthcare providers, including Novant Health and the UnitedHealth Group, are looking to expand their nursing teams in Winston-Salem. They promise competitive salary packages to their employees, so aspiring nurses may want to learn more about the area's nursing sector.

Winston-Salem's nursing workforce may be broadly categorized into four roles. Each one requires a different set of skills and qualifications, and each role carries distinct compensation.

Advanced practice registered nurse
Advanced practice registered nurses (APRNs) are the most senior of all nurses. They have several years of work experience and must hold a specialized graduate degree. Winston-Salem's APRNs earn a median annual salary of $94,000; the exact pay depends highly on an APRN's particular area of specialty.
Registered nurse
Registered nurses (RNs) number over 7,000 in Winston-Salem, making this the area's most popular nursing role. Although the majority hold either an associate's or bachelor's degree in registered nursing, some hold a hospital diploma instead. Winston-Salem's registered nurses earn over $59,000 per year on average, and top-performing RNs can take home $70,000+ annually.
Licensed practical nurse and certified nursing assistant
Licensed practical nurses (LPNs) and certified nursing assistants (CNAs) are well compensated in Winston-Salem. Both roles require a certificate, which takes significantly less time to complete than an RN degree or diploma. LPNs make $41,300 per annum in the area, while CNAs earn an annual salary of $22,600.
Below we've put together a list of exciting nursing programs in Winston-Salem. We hope that aspiring nurses will find it useful in discovering new career opportunities.