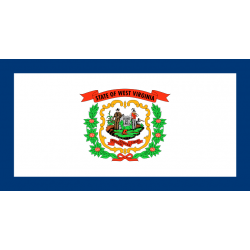 Are you interested in pursuing a nursing career in West Virginia? Take a look at the different nursing career paths highlighted below, as well as the list of accredited local nursing schools.

Certified nursing assistant
The job scope of a certified nursing assistant (CNA) requires a high degree of interaction with patients. CNAs are also equipped with basic patient care skills such as CPR. Opportunities Industrialization Center and West Virginia Northern Community College both offer excellent local CNA programs. The median annual income of West Virginia's CNAs is $21,810.

Licensed practical nurse
Licensed practical nurses (LPNs) must complete a state-approved certificate program that requires 12-18 months of fulltime study. Aspiring LPNs must also pass the NCLEX-PN national licensure exam before practicing. West Virginia has 25 career centers and technical colleges that offer LPN certificate programs. Upon graduation, students can work for local employers like St. Mary's Medical Center and Davis Health System. The median annual income of West Virginia's LPNs is $33,710.
Registered nurse
Prospective registered nurses (RNs) in West Virginia may pursue one of two education pathways: a two-year associate's degree in nursing (ADN) or a four-year bachelor of science in nursing (BSN). Aspiring RNs must also pass the NCLEX-RN national licensure exam before practicing. More than twenty of West Virginia's colleges and universities offer RN prelicensure programs, including four campuses of West Virginia University. The state's RNs receive a median annual salary of $54,210; those with BSN degrees often earn top-quartile pay of $64,720 or more per year.
Interested to learn more? We have compiled below a full list of accredited nursing schools in West Virginia.