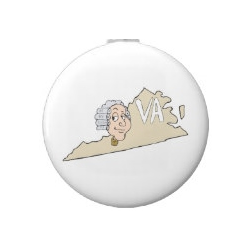 St. Mary's Hospital, Supplemental Health Care, Riverside Health System – all are major healthcare providers in the DC suburbs of Virginia, and all are currently looking for experienced nurses. More than 70,000 nurses are employed in the DC metro area. Recent advances in the healthcare industry, coupled with an aging U.S. population, will ensure that this talent pool continues to grow.

Overview of nursing programs
The four critical nursing roles are certified nursing assistant (CNA), licensed practical nurse (LPN), registered nurse (RN), and advanced practice registered nurse (APRN). All are attractive career choices, although each carries different education requirements, scope of practice, and compensation. For example, to become a CNA, students must complete an eight- to ten-week certificate program and pass a state-administered exam. Aspiring LPNs must complete a 12- to 18-month certificate program and pass the NCLEX-PN national licensure exam. Virginia's RNs can pursue one of four education pathways: hospital diploma, associate's degree, bachelor's degree, or direct-entry master's degree. All pathways conclude with the NCLEX-RN national licensure exam. Finally, APRNs must conduct graduate study which focuses on research and advanced practice in a particular specialization.

Nursing salaries at a glance
Nursing assistants in the DC area can expect to earn roughly $28,000 per year, while local LPNs receive more than $48,000 annually. The city's RNs take home close to $75,000 per year on average. APRNs are paid the most of any nursing role; depending on field of specialization, they earn anywhere from $87,000 to $180,000 per year.
To help the area's aspiring nurses, we have profiled below each of the accredited nursing schools in the DC suburbs of Virginia.