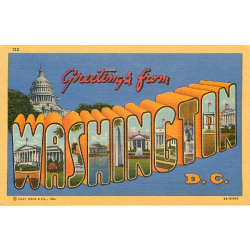 Three nursing roles are most prevalent in the Washington, DC suburbs of Maryland: certified nursing assistant (CNA), licensed practical nurse (LPN) and registered nurse (RN).

Role descriptions
To become a nursing assistant, candidates complete a certification program lasting 8-10 weeks, often followed by a state-administered examination. Upon completion of this program, CNAs are qualified to work under the supervision of LPNs and RNs.

LPNs earn certification through a 12- to 18-month program that focuses on training in anatomy, physiology, medication, and practical patient care. Aspiring LPNs must then successfully pass the NCLEX-PN national licensure examination. Subsequently they can assist RNs in carrying out medical procedures and administering medication and basic care to patients.
Registered nurses, as independent healthcare professionals, decide on and administer treatment. RNs can gain qualification through three different programs: a two-year associate's degree (ADN), a four-year bachelor's degree (BSN), or a direct-entry master's degree (MSN) program. Each of these programs is followed by the national examination (NCLEX-RN).
Employment prospects and salaries
Employers in the DC suburbs of Maryland include George Washington University Hospital, the Children's National Medical Center, and the Medstar Washington Hospital Center.
According to BLS data for the Washington, DC suburbs, local nursing assistants earn $27,980 per year on average. Licensed practical nurses receive an average annual salary of $48,380, while registered nurses can earn anywhere from $63,430 to $87,070 per year.
Below we've listed the best nursing programs in the Washington, DC suburbs of Maryland to help you jumpstart your nursing career.