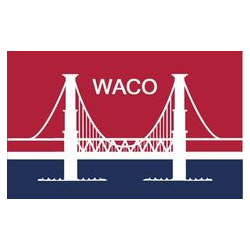 Waco is home to a tight-knit population of nurses that make the city's medical community one of the most respected in the region. The broader metropolitan area has roughly 1,700 registered nurses (RNs), 670 licensed vocational nurses (LVNs), and 1,200 certified nursing assistants (CNAs).

These nursing professionals work in hospitals and health centers across the city. Two of Waco's largest healthcare networks are the Hillcrest Family, which includes Hillcrest Baptist Medical Center and Hillcrest Family Health Center, and Providence Healthcare Network, which consists of Providence Health Center, the DePaul Center, and Providence Park. To ensure that their nurses have the skills needed to provide exceptional patient care, these healthcare providers require a degree or certificate, clinical experience, and a valid license.

Registered nurses perform demanding duties like administering medications and educating patients about medical conditions. RNs therefore typically hold an associate's degree or bachelor's degree in professional nursing from an accredited college or university. RNs must also successfully pass the NCLEX-RN national licensure examination before practicing.
Licensed vocational nurses care for the sick, injured, elderly, and convalescent under the supervision of nursing and medical staff. Texas-based LVNs must hold a certificate or associate's degree in vocational nursing. LVNs must also successfully pass the NCLEX-PN national licensure examination before they begin practice.
Nursing assistants provide hands-on patient care and perform a number of routine healthcare tasks. Texas CNAs must complete a short training program of 100 hours, which includes 60 hours of classroom instruction and 40 hours of hands-on care in a nursing facility.
Graduates of Waco's accredited nursing schools can expect to earn respectable salaries. The city's RNs hold a median annual salary of $59,700. Local LVNs earn $45,150 per year, and the city's CNAs average $23,410 in annual compensation.
The following is a list of nursing schools in Waco, Texas that offer accredited programs in one or more areas of this growing career field.