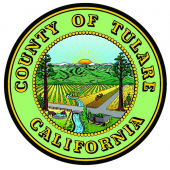 Tulare County, California – also known as the Visalia / Porterville area – is home to 1,830 registered nurses (RNs), 1,000 certified nursing assistants (CNAs), and 520 licensed vocational nurses (LVNs). These professionals serve the county's nearly 450,000 residents at top healthcare providers like Sierra View District Hospital, Porterville Developmental Center, and Kaweah Delta Health Care District.

Each nursing occupation requires role-specific education. RNs must hold a two-year associate's degree, four-year bachelor's (BSN) degree, or graduate-level master's (MSN) degree. Many top hospitals and healthcare providers prefer a BSN or MSN. LVNs must complete a 12- to 24-month certificate or associate's degree program in licensed vocational nursing. CNAs must complete a brief training program and obtain certification.

With the right education program, aspiring nurses will be well prepared for the demands of these challenging positions. RN duties include treating patients for various conditions, performing diagnostic tests, establishing care plans, and providing emotional support to families. LVNs do everything from measuring and recording vital signs to teaching family members how to care for patients. CNAs help patients perform tasks such as cleaning, bathing, and eating; they check vital signs; and some administer medication.
In addition to a rewarding career and exciting opportunities at top healthcare centers, nurses in the Visalia / Porterville area earn competitive wages. The county's RNs earn an average annual salary of $75,190, LVNs average $46,060 per year, and CNAs average $23,390 annually.
If you're serious about starting a career in nursing, peruse our list below of top nursing schools in the Visalia / Porterville area that offer excellent programs in all areas of this respected field.