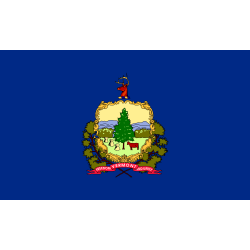 Vermont offers a wide variety of programs for nursing students. The type of program a student chooses will depend on her nursing role. The most common nursing roles are certified nursing assistant (CNA), licensed practical nurse (LPN), and registered nurse (RN).

CNA programs and career outlook
CNA programs are best-suited for students seeking immediate employment, since they require just eight to ten weeks of training. Nursing assistant programs provide students with essential skills for day-to-day tasks in nursing homes, hospitals, and residential care facilities. Several Vermont schools offer CNA certificates, including University of Vermont Medical Center, Cold Hollow Career Center, and the Center for Technology. Employment for nursing assistants is expected to increase 21 percent over the coming decade, one of the largest growth rates among all occupations. Vermont's 3,000 CNAs earn around $26,500 per year, with top earners receiving close to $30,000 in annual pay.

LPN programs and career outlook
LPN programs require 12 to 18 months of training. They equip students with more extensive medical skills than CNA programs. Newly minted LPNs qualify for a variety of positions such as direct patient care, providing therapy, and supervising junior colleagues. Vermont Technical College offers the state's only approved LPN program at its Randolph Center, Williston, Bennington, Brattleboro, and Lyndonville campuses. LPN employment is expected to increase 25 percent over the next decade, much faster than average. Vermont's 1,400 LPNs are paid about $43,000 per year, with top earners averaging $48,000.
RN programs and career outlook
Committed students with significant time and resources should consider RN programs. Vermont's aspiring RNs can choose to obtain either an associate's degree in nursing (ADN) or a bachelor of science in nursing (BSN). Training lasts two to four years depending on the program, with classes on anatomy, physiology, nursing practice, and pharmacology. Students will also complete internships or clinical experiences. Vermont's ADN programs are offered by Castleton State College and Vermont Technical College. The state has four prelicensure BSN programs and several RN-to-BSN offerings. Vermont's 6,700 RNs earn roughly $60,000 per year, with top earners receiving over $73,000 in annual pay.
To learn more about local nursing programs, take a look at our list below of accredited nursing schools in Vermont.