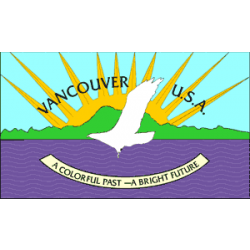 Vancouver is a bustling city with a growing community that faces many healthcare needs. Nurses are crucial to the well-being of the city: they care for patients in hospitals and clinics, and they provide public health education and research. To perform these vital roles in the community, aspiring nurses must first complete an education and training program at an accredited college or university.

Registered nurses (RNs)
Aspiring RNs must undergo rigorous training. They typically pursue either a two-year associate's degree in nursing (ADN) or a four-year bachelor of science in nursing (BSN) to gain initial licensure. Existing RNs can further specialize by earning a master of science in nursing (MSN) in a particular focal area, such as midwifery, research methods, anesthetics, or informatics. Vancouver's RNs enjoy very competitive incomes which are far above the state and national averages. They earn a median annual salary of $83,750; those with BSN and/or MSN degrees typically earn $95,000 or more per year.

Junior nursing roles
Registered nurses are supported by licensed practical nurses (LPNs) and certified nursing assistants (CNAs). Practitioners of either role must complete a certificate program and pass the relevant licensure exam before practicing in the state of Washington. These training courses provide LPNs and CNAs with exposure to physiology, anatomy, medicine, and basic patient healthcare. Vancouver's CNAs earn approximately $28,000 per year, while its LPNs receive about $51,000 in annual pay.
Nursing programs in Vancouver, Washington
Clark College offers two-year or shorter nursing programs, including an ADN program and a CNA certificate. Washington State University's Vancouver campus offers a plethora of baccalaureate and graduate nursing programs, including MSN specializations in family practice nursing, mental health nursing, and nursing education. Graduates can look forward to rewarding careers at top local medical institutions like PeaceHealth Southwest Medical Center, Portland VA Medical Center, and Legacy Salmon Creek Medical Center.
To help Vancouver's aspiring nurses find the best nursing programs to meet their needs, we've profiled below each of the city's accredited nursing schools.