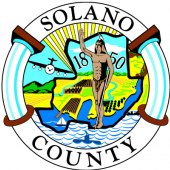 What does it take to become a registered nurse (RN), licensed vocational nurse (LVN), or certified nursing assistant (CNA) in the Vallejo / Fairfield area of California? RNs must be skilled at performing a variety of challenging duties, from establishing care plans for the sick or injured to conducting diagnostic tests and analyzing results. As a result, many employers prefer to hire professionals with a bachelor of science or master of science in nursing degree. An associate's degree in nursing is acceptable for most entry-level positions. No matter which degree level you choose, all nurses must obtain a license to practice in the state of California.

LVNs care for the sick or injured under the supervision of RNs, surgeons, and physicians. They must complete a 12- to 24-month certificate or associate's degree program and obtain a license. CNAs provide hands-on care and perform routine tasks under the supervision of nursing and other medical staff. They must complete a brief accredited training program and obtain state certification.

Graduates of the leading RN, LVN, and CNA programs in California will have the skills needed to join the small but high-earning community of professional nurses in the Vallejo / Fairfield area. Solano County is home to 3,230 RNs averaging $124,630 per year. The area's 720 LVNs average $53,340 per year, and its 750 CNAs average $29,680 per year. These professionals work at top county hospitals including Sutter Solano Medical Center, Kaiser Permanente Napa-Solano, and NorthBay Medical Center.
If you're ready to start training for a career in nursing, the following is a list of accredited schools in the Vallejo / Fairfield area that offer top-tier nursing programs at all degree and certificate levels.