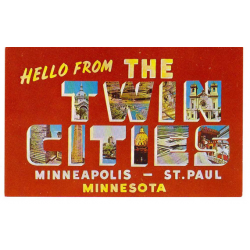 In Minnesota, there are a number of different opportunities in the nursing field, and aspiring nurses can choose from various career paths. It is important to consider which career path is right for you before deciding upon an education program. Below, you can find out a little more about some of the major roles in nursing.

The quickest way to enter the nursing profession is to become a certified nursing assistant (CNA). CNAs are charged with frontline patient care and responsible for basic healthcare tasks. CNA programs are affordable and typically only take a few weeks to complete. The next level is the licensed practical nurse (LPN). LPNs have more responsibility than nursing assistants, but still report to registered nurses and physicians. Those interested in becoming an LPN must complete a 12- to 18-month program. With even more responsibility, registered nurses (RNs) provide for a very high level of patient care. Aspiring RNs can pursue either a two-year associate's degree in nursing (ADN) or a four-year bachelor of science in nursing (BSN). The highest-level nurses pursue master of science in nursing (MSN) degrees and can specialize in a number of subfields.

Job availability should be a key consideration in choosing which role is right for you, so it is important to research potential jobs and employers in the Twin Cities metro area. RNs, for example, are much more common and in higher demand than other roles. Some of the largest healthcare employers in the metropolitan area include the Department of Veterans Affairs and the Allina Health System.
Overall career prospects are strong for nursing professionals in the Twin Cities metro area. The annual median salary is about $28,000 per year for certified nursing assistants; $43,000 per year for licensed practical nurses; over $70,000 per year for registered nurses; and between $96,000 and $150,000 per year for advanced practice registered nurses such as nurse practitioners, nurse midwives, and nurse anesthetists.
To facilitate your research, we've compiled below a comprehensive list of nursing programs and careers in the Twin Cites metro area.