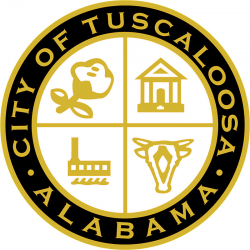 If you would like to become a nurse in Tuscaloosa, Alabama, the first step is to decide which program matches your goals. For example, aspiring registered nurses (RNs) can pursue one of four pathways: a hospital diploma, an associate's degree in nursing (ADN), a bachelor of science in nursing (BSN), or a direct-entry master of science in nursing (MSN). All four pathways prepare candidates to sit for the National Council Licensure Examination (NCLEX-RN), a requirement for licensure. The BSN and MSN degree pathways are particularly relevant for nurses who eventually aspire to administrative and advanced practice roles.
More junior nursing roles, such as licensed practical nurse (LPN) and certified nursing assistant (CNA), require less extensive education. Aspiring LPNs must complete a certificate, diploma, or associate's degree program in practical nursing, typically requiring one to two years of study. They must also pass the NCLEX-PN national licensure examination before practicing. Aspiring CNAs are required to take a brief training course and pass a state-mandated competency exam.
After choosing the appropriate program, it's time to select a school. Fortunately, Tuscaloosa is home to several of the state's premier nursing schools. At the top of any list is the University of Alabama's Capstone College of Nursing. Undergraduates here can pursue a traditional prelicensure BSN or an RN-to-BSN degree completion pathway. Graduate students can select from an MSN degree, a doctorate in education (EdD) for nurse educators, or a doctor of nursing practice (DNP) program. The MSN program includes critical specialty areas such as clinical nurse leader, nurse practitioner, nurse administrator, and case management.
Upon successful completion of a nursing program, graduates can pursue positions at major area hospitals and healthcare centers. Tuscaloosa's leading healthcare employers are DCH Regional Medical Center, Noland Hospital, Tuscaloosa Veterans Affairs Medical Center, and Northport Medical Center. Though individual salaries will vary, the pay for Tuscaloosa-based nurses is comparable to large cities across the country. Registered nurses here average about $60,000 in annual pay. Those with graduate-level education can often earn $100,000 or more, particularly for advanced practice roles like nurse practitioner. Practical nurses average $36,000 in annual pay, and nursing assistants in the area earn about $23,600 annually.
If you're ready to take the plunge, you can begin your search for a nursing school here. We've organized below a detailed list of accredited nursing schools in Tuscaloosa, Alabama, that collectively offer a wide breadth of nursing programs.