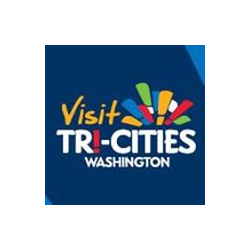 Washington's Tri-Cities metropolitan area refers to the combined region of Kennewick, Pasco, and Richland. The area is home to Columbia Basin College in Pasco and Washington State University's Tri-Cities campus in Richland. Collectively, these nursing schools offer the full array of programs for aspiring certified nursing assistants (CNAs), licensed practical nurses (LPNs), and registered nurses (RNs).

Overview of the three key nursing roles
CNAs provide basic bedside care for patients, including assisting them with dressing, bathing, and eating. While LPNs can perform all the duties of a CNA, they are also trained to change bandages, insert catheters, keep medical records, report a patient's status to RNs and doctors, and discuss care directly with patients. Registered nurses hold the most senior and independent nursing position. RNs administer medication, establish patient care plans, perform diagnostic tests, analyze results, operate medical equipment, and advise patients how best to manage their health conditions.

Nursing careers in the Tri-Cities
Kadlec Regional Medical Center, Our Lady of Lourdes Hospital, and Trios Health are several of the top nursing employers in the Tri-Cities metropolitan area. Altogether, the region's 530 CNAs earn a median annual salary of $26,000. The 210 LPNs working in the area earn approximately $44,800 per year. Registered nurses make up two-thirds of the nursing workforce in Kennewick, Pasco, and Richland, comprising almost 1,600 professionals in total. They receive annual pay in excess of $66,000 on average.
To help the aspiring nurses of the Tri-Cities find the best nursing education programs, we've profiled each accredited local nursing school in detail below.